The Gallery @ 1595 Bowen Road
The Gallery is in Nanaimo and currently contains works of art by Samuel Camp and Bradley D. Camp. most of the pieces are for use in bed and breakfast or commercial enviroments and can be shipped anywhere in Canada and the U.S.A.
VIEW THE ART
Cabinet Hardware
One very nice way to update your kitchen at a very reasonable price is to just replace the hardware. Just be sure to check the distance between the mounting hole on any hardware or handles that have two holes. Single hole knobs can be replaced with ease. To view the hardware we have just follow this link
shop now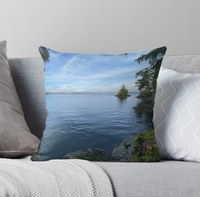 Throw pillows
Throw pillows. If you are looking to quickly add a conversation piece to a living space to break up a boring room a throw pillow can be your answer. There is no need to plan them out, they just need to be placed nicely. They can add colour to a room and warmth. They can be that final touch that may close a sale. Check out the pillows that we have for sale at Paruse.com
Shop now
Area Rugs

Area rugs can quickly add a lot of life to any room, they can cover up flaws in floors and pull a room together. Area rugs can also be rolled up easily and taken away with very little effort. Check out the area rugs that we have for sale at Paruse.com
shop now
Add some style
Everyone likes to have their senses tantalized. A little bit of flair, a tantalizing smell, a nice pleasing sound, a decoration or two to make a place feel comfortable. How about a beautiful set of kitchen knives on the counter to add some life to a kitchen.
shop now
Add some music to your life
Help create a good ambiance in an open house by having some music playing softly. A music box like this one can be connected to your mobile phone via bluetooth and you can have your own playlist
shop now