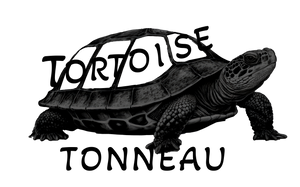 Tortoise Tonneau by Istockhomes
Investment Proposal for Tortoise Tonneau by Istockhomes
Dear Investor's 
Introduction We are excited to present you with an opportunity to invest in Tortoise Tonneau by Istockhomes, a pioneering company set to transform the construction industry with innovative storage and workspace solutions. Our mission is to enhance efficiency, safety, and sustainability on construction sites through our state-of-the-art products.
Company Overview Tortoise Tonneau, established 2023, specializes in cutting-edge storage containers, portable offices, tool cribs, and tool chests designed for the construction industry. Our focus on innovation, customer-centric design, and sustainable practices positions us uniquely in the market.
Market Opportunity The construction industry is ripe for innovation, especially in the areas of modular and mobile solutions. Our market analysis reveals a growing demand for versatile, durable, and environmentally friendly storage options. With our innovative product line, Tortoise Tonneau is poised to meet these needs and capture a significant market share.
Products and Services Our range of products includes:
Portable Offices
Portable tool cribs
Truck Toolboxes
Portable job site washrooms that can accommodate female workers.
each featuring modern amenities that are well above the average port-a-potty. We are committed to continual product development, ensuring we stay at the forefront of industry trends and customer needs.
Financial Highlights
Projected Revenue: Our financial projections show a steady increase in revenue, with break-even anticipated within 3 years.
Investment Utilization: Funds raised will be strategically used for product development, marketing initiatives, and scaling operations.
Return on Investment: We offer attractive ROI prospects, detailed in the enclosed financial projections.
Why Invest in Tortoise Tonneau?
Innovative Product Line: Our products are designed to meet untapped needs in the construction industry.
Growing Market: With a surge in construction activities, the demand for our solutions is expected to rise significantly.
Experienced Team: Led by industry veterans, our team has the expertise to steer the company towards substantial growth.
Sustainability Focus: Our commitment to sustainability resonates with the current global shift towards eco-friendly business practices.
Investment Details
Investment Ask: We are seeking $1,000,000.00 in exchange for 10% equity in the company.
Use of Funds: The investment will be allocated towards [Briefly State Key Areas - e.g., Product Development, Marketing].
Exit Strategy: Options include [Acquisition, IPO, or Buyback Plans].
Closing Thoughts Investing in Tortoise Tonneau represents not just a financial opportunity, but a chance to be part of a company that is shaping the future of the construction industry. We believe that together, we can build a more efficient, safe, and sustainable construction environment.
We would be delighted to discuss this opportunity with you in more detail. Please find enclosed our comprehensive business plan and financial projections for your review.
Thank you for considering this opportunity. We look forward to the possibility of partnering with you to drive Tortoise Tonneau towards a prosperous future.
for more information view our business plan ( A work in Progress )
Sincerely,
Brad Camp
Owner
Tortoise Tonneau by Istockhomes
Contact:
Tortoise Tonneau by Istockhomes  Email: admin@istockhoomes.com